Powermat IP Portfolio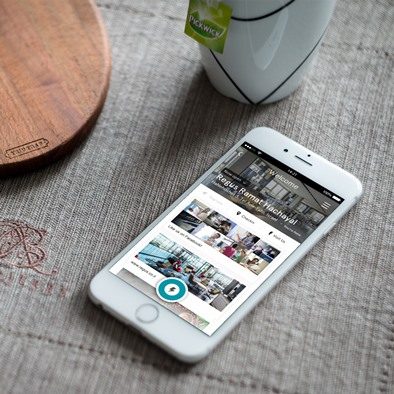 Over 10 years of innovation
Our Innovation
Established in 2006, Powermat has invested heavily in creating and patenting its intellectual property. Continuously dominating the wireless charging market, Powermat has developed a solid and robust IP portfolio, including over 95 granted patents.
The priority date for most of the IP is dated back to 2007 or early 2008, prior to the formation of standards organizations.
Powermat continues to push the envelope on wireless charging innovation, as we believe that wireless charging has yet to reach its enormous potential for creating seamless experiences and enabling us all to live life at 100%.
First wireless charging platform
First to consumer market
First to automotive market
First national role out in coffee shops
Leading provider of wireless charging technology to mobile OEMs
Selected US Granted Patents
| | |
| --- | --- |
| US Patent # | Description |
| 9,843,202 | System and method for increasing operational range of inductive power transmission |
| 9,837,827 | System of inductive power transfer |
| 9,813,117 | In vehicle inductive power provision system and method |
| 9,685,795 | Transmission-guard system and method for an inductive power supply |
| 9,666,360 | Pinless power coupling |
| 9,548,625 | System and method for providing and controlling inductive power charging |
| 9,520,740 | Wireless charger having E-field shield |
| 9,520,724 | Inductive power supply |
| 9,478,991 | System and method for transferring power inductively over an extended region |
| 9,412,512 | Inductive charging |
| 9,362,049 | Efficiency monitor for inductive power transmission |
| 9,354,620 | System and method for triggering power transfer across an inductive power coupling and non resonant transmission |
| 9,337,902 | System and method for providing wireless power transfer functionality to an electrical device |
| 9,331,750 | Wireless power receiver and host control interface thereof |
| 9,325,195 | Inductively chargeable power pack |
| 9,166,440 | System for transferring power inductively to items within a container |
| 9,161,481 | E-field shield for wireless charger |
| 9,136,734 | Transmission-guard system and method for an inductive power supply |
| 9,124,121 | Combined antenna and inductive power receiver |
| 9,099,894 | System and method for coded communication signals regulating inductive power transmission |
| 9,088,168 | System and method for providing and controlling inductive power charging |
| 9,083,204 | Transmission-guard system and method for an inductive power supply |
| 9,065,489 | Inductive power transmission system and method for concurrently transmitting digital messages |
| 9,048,696 | Transmission-guard system and method for an inductive power supply |
| 9,035,501 | System and method for providing simple feedback signals indicating if more or less power is required during inductive power transmission |
| 9,006,937 | System and method for enabling ongoing inductive power transmission |
| 8,981,598 | Energy efficient inductive power transmission system and method |
| 8,965,720 | Efficiency monitor for inductive power transmission |
| 8,872,386 | Inductive power transmission system and method for concurrently transmitting digital messages |
| 8,766,488 | Adjustable inductive power transmission platform |
| 8,762,749 | Inductive receivers for electrical devices |
| 8,749,097 | System and method for controlling power transfer across an inductive power coupling |
| 8,629,577 | Pinless power coupling |
| 8,626,461 | Efficiency monitor for inductive power transmission |
| 8,624,750 | System and method for inductive power provision over an extended surface |
| 8,618,695 | Appliance mounted power outlets |
| 8,536,737 | System for inductive power provision in wet environments |
| 8,525,962 | Encapsulated pixels for display device |
| 8,456,038 | Adjustable inductive power transmission platform |
| 8,441,364 | Inductive power outlet locator |
| 8,427,012 | Non resonant inductive power transmission system and method |
| 8,380,998 | Inductive receivers for electrical devices |
| 8,320,143 | Bridge synchronous rectifier |
| 8,319,925 | Encapsulated pixels for display device |
| 8,283,812 | Inductive power providing system having moving outlets |
| 8,193,769 | Inductively chargeable audio devices |
| 8,188,619 | Non resonant inductive power transmission system and method |
| 8,090,550 | Efficiency monitor for inductive power transmission |
| 8,049,370 | Centrally controlled inductive power transmission platform |
| 7,906,936 | Rechargeable inductive charger |
| 7,804,054 | Wireless system and method for displaying the path traveled by a marker |