Careers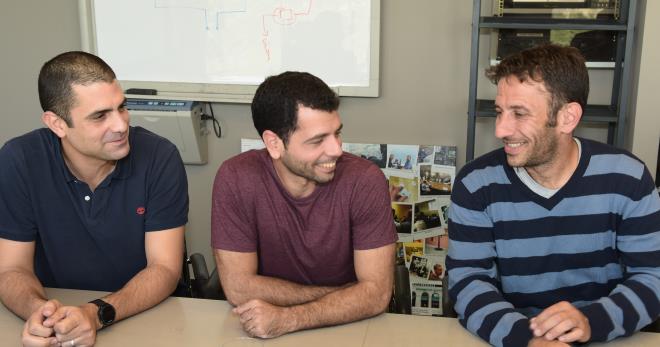 WANT TO JOIN US?
Open Positions
Looking for a career in a dynamic, fun technological company?
Powermat is a pioneer in its field and growing fast across the globe.
If you are independent and fast learning, motivated, passionate and a creative thinker looking to learn, grow and be part of a team… check out our list of careers – we want to meet you.
Please email your CV to CV@powermat.com 
SW Development Engineer
Job Description
We are looking for a creative and highly motivated SW development engineer with excellent problem solving and communication skills. Responsibilities include design and implementation of system requirements, starting from a derivation of system requirements to high-level blocks and flow; Definition of testing to assure the readiness of the feature and implementation of the blocks while working closely with HW and SW team members on system integration. The SW development engineer will support the QA team delivering the product to the end customer. This position requires both hands-on and macro level perspectives.
Key Responsibilities
Design and develop features in a complex and distributed system
Responsible for end-to-end implementation of features including frontend and backend aspects
Work in synergy with Software team
Work with System and other R&D teams to define and implement solutions
Comply with SW specs & Sprint HLD
Perform thorough integration testing with Application & GW teams
Work closely with testing and other team members to deliver a quality product
Drive a continuous improvement of the development methods and infrastructure
Qualifications
Bachelor's degree in Computer Science, SW Engineering
3 years of relevant experience in software development with Node.JS server side
Experience with software design and Java development
Experience in designing and developing web services using REST and JSON
Experience developing commercial Android applications available in the google play store
Extensive experience creating mobile applications for a wide variety of devices and Android OS versions
Deep understanding of the Android operating system, Android Frameworks and Android SDK
Experience with Linux system administration
Experience with NoSQL document-based data stores like MongoDB and designing suitable data model
Experience with Cloud IaaS – AWS
Experience with BLE/Bluetooth protocol – Big advantage
Experience with "Big Data" technologies like HIVE – an advantage
Experience working in an Agile/Scrum development process – an advantage
Experience with CSS preprocessors (SASS) and frameworks like Foundation – an advantage
Experience with Raspberry Pi and Python – an advantage
Excellent communication skills in Hebrew and English – both written and verbal