Careers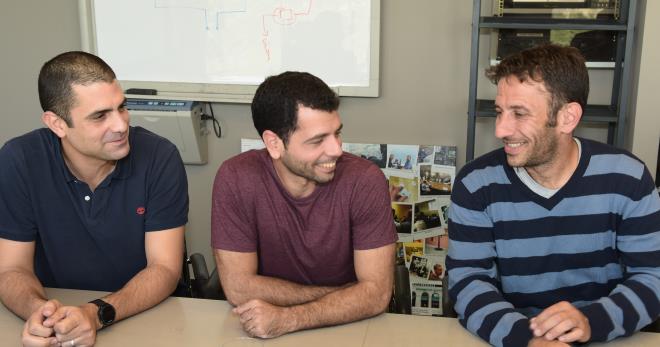 WANT TO JOIN US?
Open Positions
Looking for a career in a dynamic, fun technological company?
Powermat is a pioneer in its field and growing fast across the globe.
If you are independent and fast learning, motivated, passionate and a creative thinker looking to learn, grow and be part of a team… check out our list of careers – we want to meet you.
Please email your CV to CV@powermat.com 
Technology IP Licensing Sales Director
Job Description 
Responsible to drive IP & Technology licensing revenue and revenue growth through a wide and varied range of industries (Automotive, Mobile OEMs, PC OEMs, consumer electronics and others). Reporting to VP Business Development.
Key Responsibilities
Identify and develop new potential business opportunities in different industries (Automotive, Mobile OEMs, PC makers, etc.)
Create, manage and maintain license agreements, including contract negotiations with the company's existing licensee base and new prospects
Develop and maintain existing partners to ensure continued business growth targets are achieved
Create and present proposals, presentations and necessary agreements to prospects
Collaboration with various internal stakeholders (product, marketing, engineering teams) to develop and execute business development and growth strategies
Lead potential license IP due diligence process in collaboration with team IP lawyer and CTO office
Qualifications:
Must have in-depth and strategic understanding of industry
Minimum of 5 years selling IP & technology licensing programs
IP legal background an advantage
A proven track record of sales success, meeting annual targets of $5M+
Strong existing business relationships with customers in target industries (Automotive, Mobile OEMs, PC OEMs)
Seasoned sales and negotiation professional, unafraid of conflict
Willingness to travel extensively
Fluent English
Able to explain complex solutions; skilled at simplifying the complex.
Team player and collaborative
Self-motivated, highly dedicated and driven to meet and exceed sales quotas
Strong verbal, written, presentation and communication skills
Experience in Salesforce
Location: Israel
Supply Chain Manager
Job Description
As a Supply Chain Manager, you will be responsible for managing, planning, implementing and monitoring our overall supply chain strategy and maximize efficiency and productivity.
Key Responsibilities
Manage logistics of all aspects of supply chain, from product development to the shipment of finished items. This includes pricing and shipment terms negotiation, overseeing of timely delivery of materials needed to fulfill orders and production management.
Forecasting, identifying and ordering the proper material quantities for production, handling excess materials
Project management including planning and managing all operations activities within the project
Procurement including sourcing suppliers and components, monitoring and issuing purchase orders
Maintain relationships within the company and with external parties, such as suppliers and sub-contractors
Inventory management
Optimize operational procedures
Qualifications
At least 4 years experience in a similar position
Bachelor's degree in one of the following: Industry and management, Business Management, Supply Chain Management, or a related field.
Ability to manage logistics of all aspects of supply chain, from product development to the shipment of finished items.
Knowledge in Priority
Fluent in English
Strong communication skills and the desire to build lasting relationships with people all over the world
Availability for travel abroad
Experience working with China – advantage
Location: Israel
Sales Development Representative
Job Description 
The Sales Development Representative (SDR) will play a fundamental role in achieving our ambitious customer acquisition and revenue growth objectives.
The SDR will be responsible for:
Designing effective, metric-driven lead generation programs and campaigns to drive new leads, qualify existing prospects, and surface interest in new products by existing customers.
Contact potential customers and schedule meetings for Powermat sales team.
Manage email campaign strategies, telesales, lists and development of offers.
Monitor lead flow, lead distribution, and conversion rates to ensure attainment of targets and optimization of sales investment.
Key Responsibilities
Sourcing new sales opportunities through inbound lead follow-up and outbound cold calls and emails
Understanding customer needs and requirements
Routing qualified opportunities to the appropriate sales executives for further development and closure
Close sales and achieve quarterly quotas
Research accounts, identify key players and generate interest
Maintain and expand your database of prospects within your assigned territory
Qualifications:
Proven inside sales experience
Track record of over-achieving quota
Strong phone presence and experience dialing dozens of calls per day
Proficient with corporate productivity and web presentation tools
Experience working with Salesforce
Excellent verbal and written communications skills
Strong listening and presentation skills
Ability to multi-task, prioritize, and manage time effectively
Ability to work from home
The position is located in the New Jersey/New York area
Hardware Design Validation - Student position
Job Description
We are looking for a creative and motivated Hardware Design Validation 3rd/4th year student to join our testing team, with the option to continue as a full-time HW Engineer upon graduation.
Design and perform testing using lab equipment such as: Scope, power supply, active load and signal generator. Equipment Automation will be done using VBA or C#.
Verification of design using simulations and on-board validation.
Board layout validation
Qualifications
3rd/4th year Electronics student
Highly motivated – desire to conquer the world
Self-learning ability is highly important
Team player
Ability to work in a dynamic, fast-paced environment
Excellent communication skills in Hebrew and English – both written and verbal
Location: Israel