Careers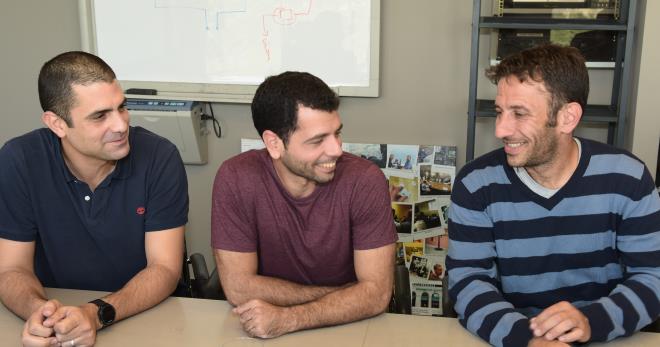 WANT TO JOIN US?
Open Positions
Looking for a career in a dynamic, fun technological company?
Powermat is a pioneer in its field and growing fast across the globe and also a fun place to work at.
Check out our facebook and LinkedIn Company pages to see what we're up to.
If you are independent and fast learning, motivated, passionate and a creative thinker looking to learn, grow and be part of a team… check out our list of open positions– we want to meet you.
Please email your CV to CV@powermat.com 
FW Development Engineer
Job Description
We are looking for a creative and motivated FW Development Engineer with excellent problem solving skills. The FW Development Engineer will define architecture of embedded FW, write code on low level microprocessors, and integrate functions with HW in board components.
The FW Development Engineer will report to the FW team manager.
Key Responsibilities
Plan, improve and manage firmware applications from inception to use
Code architecture and coding of cortex M0/M4/STM8 microprocessors
Integration of the code with external H/W componets/inputs such as A/D inputs, PWM for power driving, DAC , etc.
Qualifications
Independent, hardworking, fast learner, reliable – Must
Bachelor's degree in Computer Science, Electrical/Computer engineering – Must
At least 5 years of experience in microprocessors coding such as cortexM0, CortexM4, STM8 – Must

Familiar with MCU architecture
Familiar with communication protocols like SPI, I2C, UART.
Familiar with all system peripherals such as ADC, DMA, PWM, TIMERS, GPIO's, SYS CLOCKS, etc.

Deep understanding of the C language – Must
Working with lab equipment with emphasis on Oscilloscope – Must
Experience in working with IAR embedded workbench – an advantage
Experience in Power electronics – an advantage
Hardware 'Hands On' – an advantage.
Automotive industry comply coding such as MISRA-C:2004 – an advantage
RTOS experience – an advantage
Experience in C++ – an advantage
Excellent communication skills in Hebrew and English – both written and verbal
CTO Office Researcher
Job Description
We are looking for a creative and motivated Researcher for the CTO office with excellent problem solving skills to join an innovative team under our CTO.
Qualifications
Second degree or PHD in Physics or Electrical Engineering – Must
At least 5 years of experience
Experience in development of models for electromagnetic radiation
Experience in usage of simulation tools for electromagnetic fields
Experience in magnetic wireless power
Strong self-learning capabilities
Strong creativity and out of the box thinking
Ability to design and conduct experiments including hands on operation of lab equipment
QA Hardware Engineer - Junior
Job Description
QA HW Engineer responsibilities include planning, estimating, developing test procedures and conducting testing activities. You will also ensure that quality issues and defects are appropriately identified, documented, tracked, and resolved in our defect tracking system. Working closely with our Development teams to resolve issues and recommend improvements.
Key Responsibilities
Create detailed, comprehensive and well-structured test plans and test cases.
Execute testing and create test reports during HW and FW development.
Review requirements, specifications and technical design documents to provide timely and meaningful feedback.
• Identify, record, document thoroughly and track bugs
• Perform thorough regression testing when bugs are resolved
Work with engineering development team on system bring up and design validation.
Support the team in debug, troubleshooting, and failure analysis investigation.
Qualifications
B.Sc student in electrical engineering- 4th year or graduated
Experience working with test equipment such as digital multi-meters, oscilloscopes etc.
Experience in testing from army/studies- advantage
Knowledge in writing code for lab automation tools such as Labview or Excel-VBA- advantage.
Ability to work in a dynamic, fast-paced environment.
Independent, hardworking, fast learner focused and organized.
Fluent English