Careers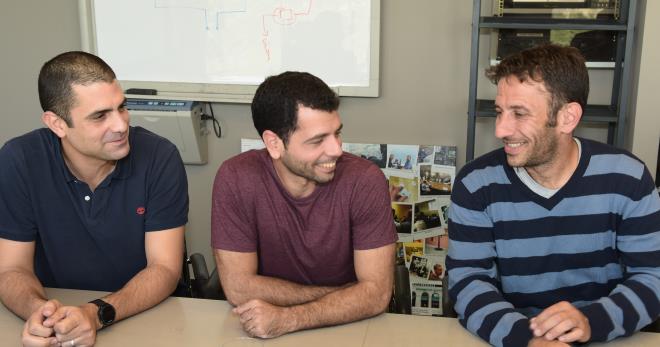 WANT TO JOIN US?
Open Positions
Looking for a career in a dynamic, fun technological company?
Powermat is a pioneer in its field and growing fast across the globe.
If you are independent and fast learning, motivated, passionate and a creative thinker looking to learn, grow and be part of a team… check out our list of careers – we want to meet you.
Please email your CV to CV@powermat.com 
Sales Development Representative
Job Description 
The Sales Development Representative (SDR) will play a fundamental role in achieving our ambitious customer acquisition and revenue growth objectives.
The SDR will be responsible for:
Designing effective, metric-driven lead generation programs and campaigns to drive new leads, qualify existing prospects, and surface interest in new products by existing customers.
Contact potential customers and schedule meetings for Powermat sales team.
Manage email campaign strategies, telesales, lists and development of offers.
Monitor lead flow, lead distribution, and conversion rates to ensure attainment of targets and optimization of sales investment.
Key Responsibilities
Sourcing new sales opportunities through inbound lead follow-up and outbound cold calls and emails
Understanding customer needs and requirements
Routing qualified opportunities to the appropriate sales executives for further development and closure
Close sales and achieve quarterly quotas
Research accounts, identify key players and generate interest
Maintain and expand your database of prospects within your assigned territory
Qualifications:
Proven inside sales experience
Track record of over-achieving quota
Strong phone presence and experience dialing dozens of calls per day
Proficient with corporate productivity and web presentation tools
Experience working with Salesforce
Excellent verbal and written communications skills
Strong listening and presentation skills
Ability to multi-task, prioritize, and manage time effectively
Ability to work from home
The position is located in the UK
Hardware Development Engineer
Job Description
We are looking for a creative and motivated Hardware development engineer with excellent problem solving and communication skills. The HW development engineer responsibilities include design and integration of analog and digital blocks in Powermat's leading products.
Verification and integration of analog circuits including magnetics and communication filters
Verification of Board designs with emphasis on Power circuits
Verification of Design Power converters: DC-DC, AC-DC, AC-AC
Magnetics analysis using magnetic measuring tools and validation of theoretical results
Qualifications
Fresh Graduate EE engineer from a known university with GPA above 80
Theoretical knowledge in power converters and power magnetics
MSc student – an advantage
Experience in Power electronics – an advantage
Experience in Poworking with IAR embedded workbench – an advantage
Ability to work in a dynamic, fast-paced environment
Independent, hardworking, fast learner
Excellent communication skills in Hebrew and English – both written and verbal
Location: Israel
Software Development Engineer
Job Description
We are looking for a creative and motivated SW development engineer with excellent problem solving and communication skills. The SW development engineer is an important position within the R&D group that will be part of scaling up development, working on multiple products, generations and segments of customers. As such, both hands on and macro level perspectives are required, combined with top notch communication and teamwork skills.
Design and develop features in a complex and distributed system
Responsible for end-to-end implementation of features including frontend and backend aspects
Work in synergy with the Cloud team
Work with System and other R&D teams to define and implement solutions
Comply with SW specs & Sprint HLD
Perform thorough integration testing with Application & GW teams
Work closely with testing and other team members to deliver a quality product
Drive a continuous improvement of the development methods and infrastructure
Qualifications
Bachelor's degree in Computer Science, SW Engineering
2-5 years of relevant experience in software development with Node.JS server side and Ruby on Rails
Experience with web application development frameworks and tools like Express
Experience in designing and developing web services using REST and JSON
Knowledge of MVC front end frameworks like Backbone Marionette
Experience with CSS preprocessors (SASS) and frameworks like Foundation
Experience with Linux system administration.
Experience with NoSQL document-based data stores like MongoDB and designing suitable data model
Experience with Cloud IaaS – AWS
Experience with "Big Data" technologies like HIVE – an advantage
Experience working in an Agile/Scrum development process – an advantage
Experience with WebSockets – an advantage
Ability to work in a dynamic, fast-paced environment
Independent, hardworking, fast learner, focused and organized
Excellent communication skills in Hebrew and English – both written and verbal
Location: Israel